20 Most Popular Women Fashion Shops In Uk
Steve
Women fashion
December 14, 2015
---
Top Shop's age range is from teens to late 30's. They have a number of different lines to attract different type of women. They use supermodels in their advertising, Seen as a fun and electric, they have collaborated with Kate Moss in the past. They are always very popular shop.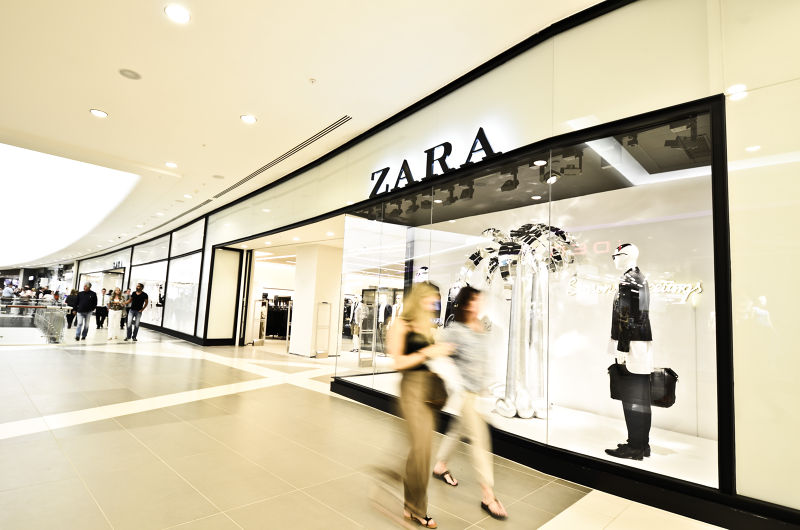 Zara aims at an age range from early 20's to late 40's women. It changes its design every couple of months to stay on trend. Higher-end high street retailer, their style depicts fashionable women. Their clothes stand out from others on the High Street but can often be found cheaper in mainland Europe than in their UK stores.
New Look make clothes for teens to mid 20's They burst on the scene in the 90's and are seen as low to mid cost fashion retailer with on trend season designs. Affordable to all and a very popular shop with teens. Miss Selfridges' market is teens to mid 30's. They have been operating for a long time and aim to have affordable styles for their loyal customers.
Primark make clothes for all age ranges. They try to copy what has come off the runway and to have them on their hangers not long after, which has been a hugely popular strategy. It is a very popular shop for people that want stylish fashion on a budget.
George at Asda provides low cost clothing range that is of all age ranges. They have on-trend season ranges. A shop that appeals to people that want low cost stylish fashion. Sold at many Asda stores throughout the UK. F&F (Florence & Fred) at Tesco caters for all ages, and many styles. They use their position in Tesco stores to gain access to a wide market of customers that are already browsing the store.
TU is part of the Sainsburys group of companies. They collaborated with Gok Wan to have a fun and stylish range. Their clothing is priced-targeted at mid 20's to late 40's with disposable income to spare.
H&M are a global brand and have a mix of low to more expensive pieces. They aim is to have fast fashion for all. They often work with designers and names such as Karl Largfeld, Versace David Beckham and Jimmy Choo to enhance their offering.
Selfridges is one of the high end retailers in London. It's essentially a department store that sells a range of top end fashion designers from across the globe. Selfridges is a very popular shop for people that want stylish fashion and have London salaries.
Debenhams is a nationwide department store that caters for all age ranges and price ranges. It has a number of different lines to attract all types from young fashion to old alike. They have ranges designed by the likes of Jasper Conran John Rocha, Matthew Williamson and Julien Macdonald.
House of Fraser is the main competition for Debenhams and both compete for the same shoppers. They allow their customers access to many brands through the in-store concessions, they operate under different names in certain parts of the country but all offer the same proposition.
John Lewis has revamped it image over the past few years by adding more designer clothing. Their sales events are massive and their range covers kids, though teens and all ages of woman.
River Island is another High Street favourite. They offer on-season trends that are aimed at teens to mid 40's. Available in most High Streets and they always have customers browsing their fashion range.
Next has grown massively with its core teens to 40's age group market. It has styles that are on trend for that particular season at a price range that's reachable but never cheap.
ASOS is an on-line retailer that is aimed at all age ranges. They started as a resource to find items you saw on the cinema screen, now they offer current season styles that are popular with all.
TK Maxx has a wide range of affordable designer fashions that is aimed at all age ranges, often last season's unsold items. Here you can pick up a piece from Calvin Klein to Ralph Lauren at highly discounted prices.
Superdry this is aimed at the young end of the market. Its style is imported from Japan and they sell hoodies and coats to their young, cash-rich fans.
Gap is the king of jeans and jumpers. Offering an American style for the global market, Gap has a loyal following of young trendy women and they always deliver what the customer wants.
Oasis has a place on the High Streets and shopping centres of the UK with their classic designs and inexpensive price range they appeal to the masses that know their fashion and make smart choices.